We are open for you to come in and shop at your leisure.
Mon - CLOSED ALL DAY
Tues - 07:00 - 17:00
Wed - 07:00 - 17:00
Thurs - 07:00 - 17:00
Fri - 07:00 - 17:00
Sat - 07:00 - 17:00
Sun - CLOSED ALL DAY

ORDER BY PHONE
Orders can be placed over the phone 01738 621496 (we have 2 phone lines and we don't stop for lunch)
Orders can be collected or delivered

Butcher Wars Contest
DG Linday took part in the first ever Butcher Wars Scotland! Thank you to the sponsors as if th event had not been so well supported with sponsors we could not have put on such a show. The event took butchery skills into a different world leaving behind the traditional stuffiness and portraying a much more attractive proposition. Just wait until you see the video!
Our Raf smashed the sausage linking competition with 78 in one minute!
The UK saw its first Butcher Wars contest at the Scottish Craft Butchers Trade Fair in Perth on Sunday 12th May 2019. 12 pairs and 10 singles challengers did battle.
Burns Night
Looking to order your haggis for Burns Night then this is how it's made at an Award Winning Butcher. Our recipe is from 1927 and is a family secret for over 90 years.


We are an Award-winning family-run craft butcher based in Perth, Scotland, established for over 120 years.
We base our service on quality and trust and we pride ourselves on a personal and friendly service, where nothing is too much trouble.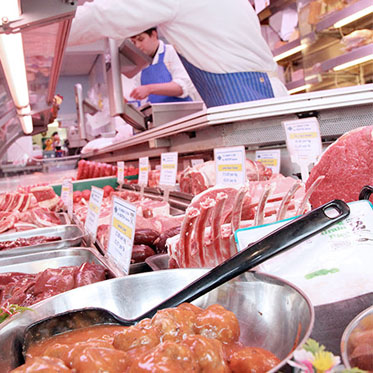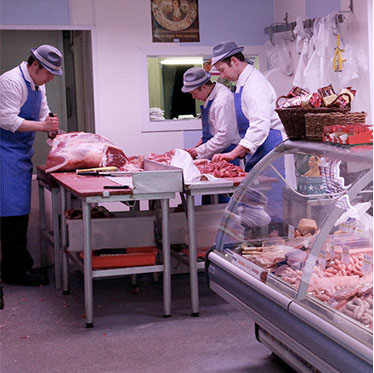 We source our top-quality meats from the same farms in Perthshire and Angus that we have worked with for generations.
We are famous for many things including our award-winning traditional steak pie, which was the Central Scotland Regional Champion for four years running. We have scooped many awards throughout the years for our products.
Our customers' needs always come first at DG Lindsay & Son, and our friendly team is always here to help.
View our fantastic product range
Read about the source of our products
Get in touch today

Our Address:
DG Lindsay and Son
15 North Methven Street
Perth
PH1 5PN